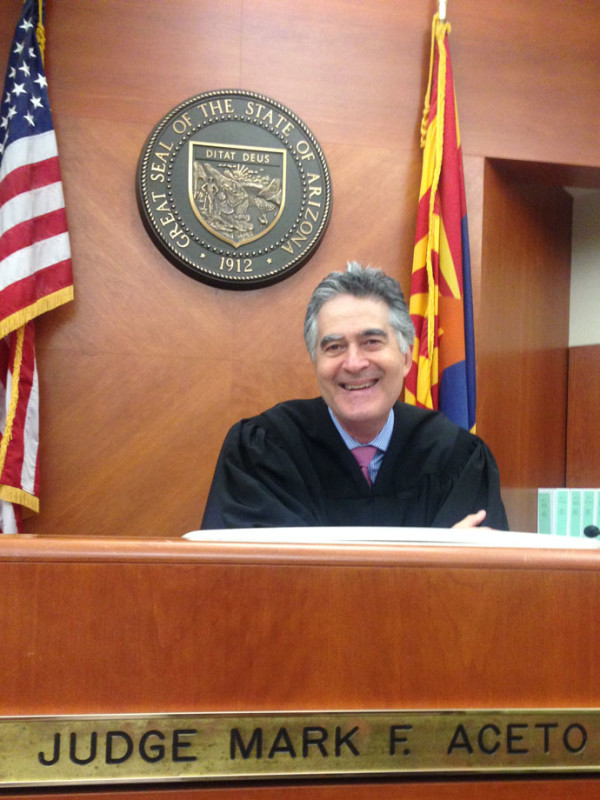 Mark retired from the bench in 2015
Mark Aceto graduated with honors from both Villanova University in 1977 and from the Arizona State University College of Law in 1980. Before becoming a judge, Mark worked as a trial lawyer, first as a prosecutor and later handling personal injury cases, primarily medical malpractice suits involving attending physicians and residents at University Medical Center in Tucson.
The majority of Mark's mediation training came on the bench in the context of settling cases after the parties had participated in unsuccessful mediations and settlement conferences. In 2004, Mark completed a 40-hour mediation course sponsored by the Judicial Division of the American Bar Association. In 2014, he also completed a week of mediation training at the National Judicial College.
As a judge, Mark served on a number of committees, including the State Bar's Civil Practice and Procedure Committee and the Arizona Supreme Court's Complex Civil Litigation Committee.
The American Board of Trial Advocates ("ABOTA") is made up of both plaintiffs' and defense lawyers. In 2014, the Phoenix Chapter of ABOTA named Mark Judge of the Year.